The first excursions to the museum's collection take place before its opening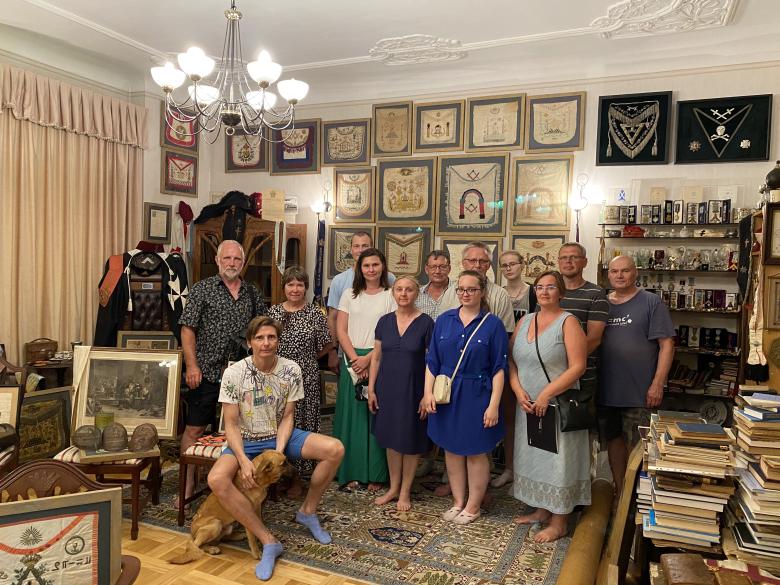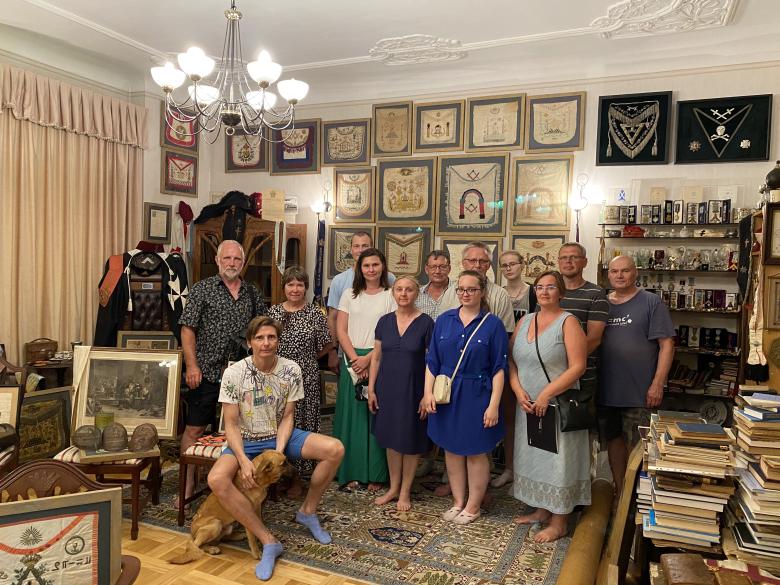 25-07-2021
The first excursions to the museum's collection take place before its opening
Today, while the team of our museum is preparing new tools for raising funds to finance the construction of the exposition, we are already conducting the first excursions. Responding to requests from visitors to Riga, who sent us private messages, we began to show the collection in the place of its storage. Of course, this does not compare with a future visit to our museum, designed by an international design bureau that has built dozens of exhibitions.
But connoisseurs of Freemasonry come with pleasure to look at the unique private collection of objects, documents and manuscripts, which is waiting for its place in the exposition under construction of the Riga Museum of World Freemasonry.Despite the recent heatwave, these brave people from Estonia spent almost two hours exploring our collection. It seems we lived up to their expectations.
In the meantime, we are continuing to build the museum and are stepping up fundraising for this work. You can help us here https://masonicmuseum.eu/donate.html
Even a small donation inspires us and helps us understand that the museum is really in demand.

Museum
Thank! Your request has been sent. Our staff will contact you shortly